Mark Wiley, his wife Dana, own and operate Southern Oaks Jerseys Farm and Creamery. The dairy is located in Abbeville, SC, in Upstate SC between the Lakelands and Foothills. Mark, along with his wife and two daughters, currently have an all-Jersey herd of milking cows, ,dry cows (set to deliver in the next 90 days), heifers, and calves on their family farm. Mark began dairy farming on his own in the late 1980's with a small herd of milking cows and heifer calves. However, the Wiley family has always been a farming family, traced back to the early 1920s, when Mark Wiley's grandfather raised crops and harvested hay. The Wiley's have worked hard to build their business and expand from a dairy farm to an operating dairy & creamery, but it has been with the help of our loyal customers, who inquired about selling our raw milk products beginning in 2011. Once a small, all by hand operation, now has turned into modernized pastuerizing and bottling of both pastuerized produts and raw milk daily on the farm. With the growth of the dairy farm and creamery business, opportunities for expansion in products, such as chocolate milk and buttermilk has also expanded. The Wiley Family appreciates the loyal customers who have been there since the beginning and those new customers who come weekly, just finding out about the local, fresh milk products offered right here in small town Abbeville, and also looks forward to what the future holds!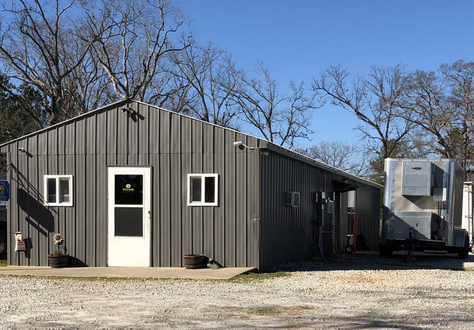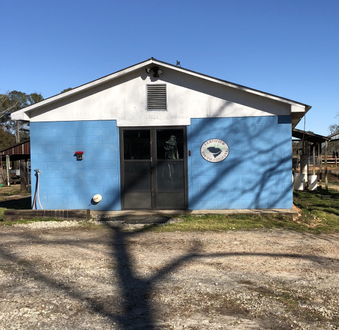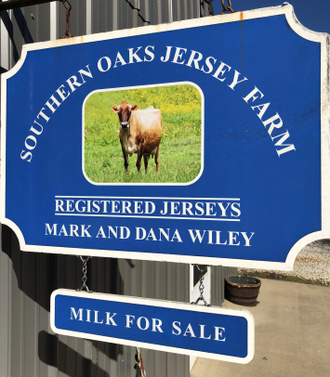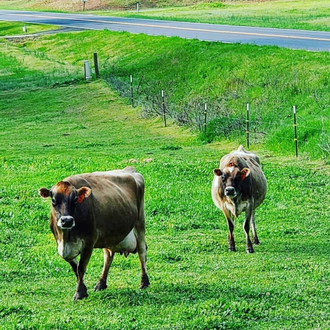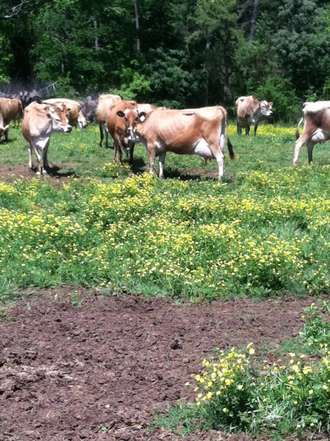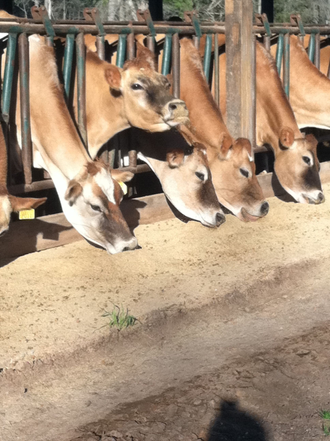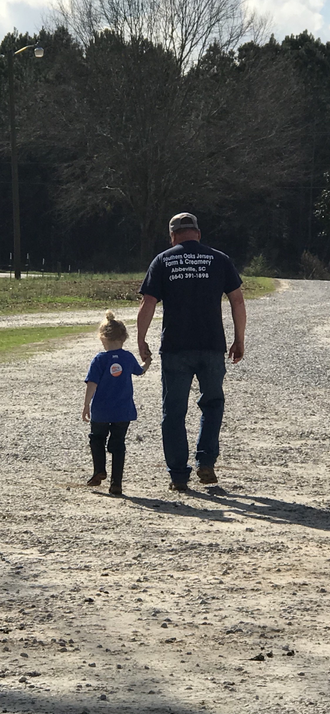 We milk Jersey cows, known for the high overall quality of their milk. On average, Jersey milk also contains:
• 25% more butterfat than most other milks
Our cows graze right on the farm

Family owned and operated

No pesticides or harmful chemicals used

Community based, small business support

24/7 honor system on the farm
How is organic milk different from raw milk?
While organic milk offers environmental benefits and is often certified GMO-free, the way it's processed destroys most of the vitamins or bacteria that help you digest milk. Raw milk is the most natural milk you can drink because it's neither pasteurized (which kills bacteria including probiotics) nor homogenized (which blends the milk and cream, but also breaks down vital lactase enzymes and fatty acids in milk). Raw milk also includes more protein and the full range of vitamins A, B6, B12, C, D and E found naturally in milk. When milk is processed (even organic milk), it loses up to two-thirds of its natural vitamins A, D and E, half of its vitamin C and calcium, and virtually all of the vitamins B6 and B12.
What is the difference in Pastuerized milk and Raw milk?
Pure raw milk is completely natural meaning it is not pasteurized or homogenized. If your raw milk supplier pasteurizes the milk, it is processed and cannot truly be called raw milk. Pasteurization began in the early 1900s because dairy conditions were unsanitary at that time. Most non-organic milk is heated to 161° for 15-20 seconds to kill bacteria. Most organic milk is heated to 280° for 1-2 seconds to kill bacteria (as well as most nutrients).
Pasteurization, however, is not essential to assure a healthy milk supply. South Carolina raw milk dairy farmers are held to a higher standards than raw milk dairies in neighboring states. What's important is to always make sure your milk (processed or raw) is regulated by a certified food safety agency or health department, is certified as grade A, and is tested on a regular basis.
What health and safety standards do you follow?
The SC Health Department runs monthly tests on our raw milk for e.coli, bacteria, and SCC. Johnes, TB, and Brucellosis (Bangs disease) is tested yearly. We sell SC Grade A raw milk. The Grade A standards are as follows:
• SPC (bacteria) - must be below 10,000 (our milk is normally below 1,000)
• SCC - must be below 1 million (our milk is normally below 250,000)
• e. coli - must be 30 or below (our milk is normally less than 2)
Our Products - Grade A Quality
Raw Milk - Gallon Raw Milk - 1/2 Gallon Whole, Pastuerized Milk - Gallon Whole, Pastuerized Milk - 1/2 Gallon Whole Chocolate Milk - 1/2 Gallon Whole Chocolate Milk - pint Whole Buttermilk - 1/2 gallon Whole Buttermilk - pint
Upstate SC Locations of Our Products
Abbeville/ Due West SC
Swartzentrubers Bakery Happy Critters Ranch Mama's Sweet Shoppe Ferguson's Produce
Greenwood SC
The Pantry Shoppe Corleys Market & Grill
Walker Century Farms Whitehall Produce Country Corner
Clemson Area
Hotchstetlers Clemson CAFE
Travelers Rest Area
Old Tyme Country Blue Ridge Creamery
Southern Oaks Jerseys Farm & Creamery Mark & Dana Wiley 1458 Hwy. 20 Abbeville, SC 29620